Deputy Minister of Internal Affairs of Russia Igor Zubov elected Chairman of the Coordination Council of the heads of the competent authorities on countering the illegal drug trafficking of the CSTO
02.11.2016
Deputy Minister of Internal Affairs of Russia Igor Zubov was elected Chairman of the Coordination Council of the heads of the competent bodies of the CSTO drug trafficking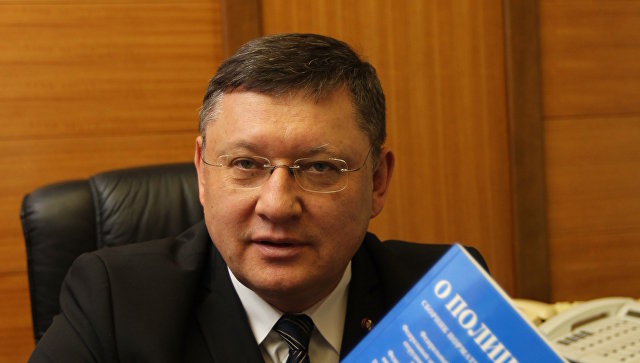 © Photo: Courtesy of the press center of the Ministry of Internal Affairs of the Russian Federation ASTANA, Nov. 2 - RIA Novosti. State Secretary - Deputy Minister of Internal Affairs of Russia Igor Zubov was elected Chairman of the Coordinating Council of the Heads of Competent Authorities for Combating Illicit Drug Trafficking (CCBCD) of the CSTO member states, reported Deputy Secretary General of the CSTO Valery Semerikov.

"The Secretariat ... proposes that Zubov Igor Nikolayevich, State Secretary of the Deputy Minister of the Interior of the Russian Federation, be elected for the term of 3 years for the position of the Chairman of the CCBCD," said Semerikov at the 18th meeting of the CCBCD.

During the press conference, Zubov noted that the task of CCBCD is to organize joint preventive, operational-search and international events.

Preventive (character) - here we are talking about the fact that we are pursuing a single anti-drug policy, we are trying to conduct it in our states. Operational-investigative (activity) is the exchange of information, joint activities and international (activity) - these are our formations and the enforcement of a common position at various international platforms and in the framework of bilateral and multilateral relations with other states and international organizations, "said Teeth.

He noted that the priorities of the organization remain unchanged. "The main thing today, as we see for ourselves, is to ensure joint coordinated actions in specific areas in order to identify and suppress specific channels for the supply and distribution of drugs in our territory," said Zubov.